Law Day, May 1st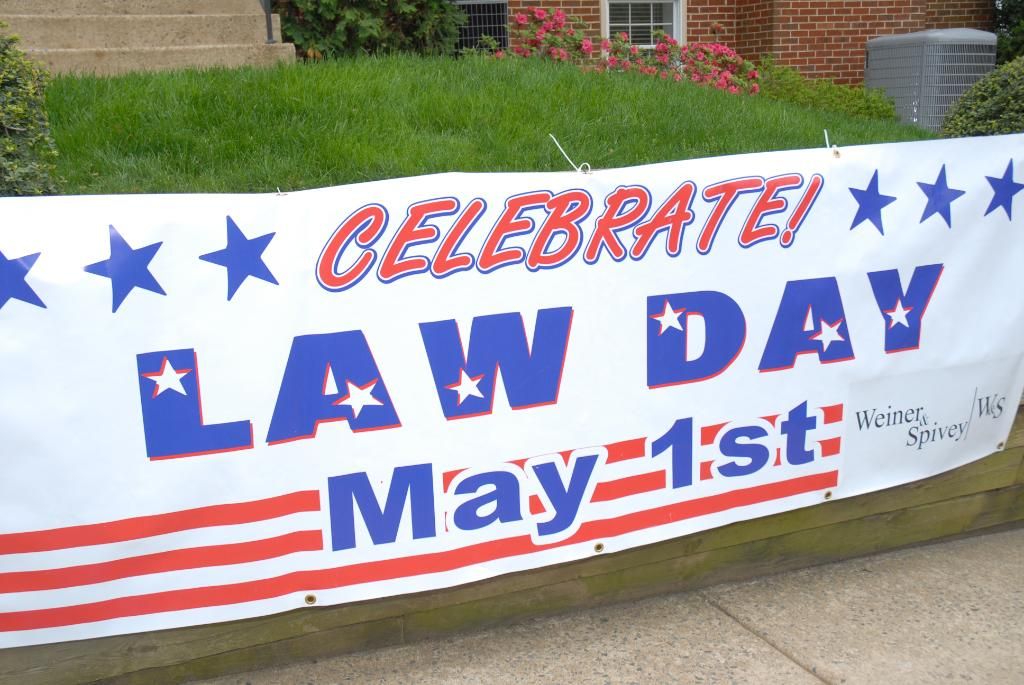 Law Day is an annual event, which was originally conceived in 1957 when American Bar Association President Charles Rhynes envisioned a special national day to mark our commitment to the rule of law. The following year, President Dwight D. Eisenhower established the first Law Day. Law Day was made official in 1961 when Congress issued a joint resolution designating May 1 as the official date for celebrating Law Day.
Perhaps more than any other document in human history, Magna Carta has come to embody a simple but enduring truth: No one, no matter how powerful, is above the law.
In the eight centuries that have elapsed since Magna Carta was sealed in 1215, it has taken root as an international symbol of the rule of law and as an inspiration for many basic rights Americans hold dear today, including due process, habeas corpus, trial by jury, and the right to travel.
As we mark the 800th anniversary of Magna Carta, the 2015 Law Day theme "Magna Carta: Symbol of Freedom Under Law" invites you to join us on Law Day, May 1, 2015 to rededicate ourselves to advancing the principle of rule of law here and abroad.
ANNUAL LAW DAY WEINER ROAST

On Law Day, Friday, May 1st 2015, Weiner Spivey & Miller, PLC will be hosting the 15th Annual Law Day Weiner Roast to benefit the Fairfax Law Foundation from 4:30 pm to 8:30 pm. The Law Day Weiner Roast has received awards from both the Virginia State Bar and the American Bar Association. Last year approximately 900 people attended, including judges from Fairfax, Arlington, Alexandria the Eastern District and the Court of Appeals; local and state legislators; other civic dignitaries; and folks who love to have fun, while supporting a great cause.

Over the years, the Law Day Weiner Roast has raised more than $150,000 for the Fairfax Law Foundation. The Fairfax Law Foundation provides an array of educational and charitable services that benefit the Northern Virginia community. Programs include Education for area youth about the adverse legal and medical effects of drug and alcohol abuse; Courthouse tours with education about the judicial system for junior high students in Fairfax County; The Pro Bono Program, providing legal services for Fairfax County residents who cannot afford legal services. Additionally, the Fairfax Law Foundation provides Programs for victims of domestic violence; and court tour programs for 8th graders.

Featured highlights are the American Legion Honor Guard presenting colors, musical performances by the 20-piece George Mason University Jazz Ensemble, Third Herd Boys, and the award-winning Boyle School of Irish Dance.

Also featured is an old fashioned shoe shine stand providing professional shoe shines. The Fairfax City Police sends "Mr. Law," a 12-foot inflatable police officer, to "mingle" with the crowd.

The party is outdoors and very casual. It's a Weiner Roast, and that means five varieties of hot dogs and brats. No burgers . . . no chicken . . . just weiners. There is an "ol' time" feel to the whole event: root beer floats, popcorn, cotton candy, and olde tyme amusements. RSVP to [email protected]

To view pictures from previous events, Law Day Slideshow.

Sponsorships are still available for the 15th Annual Law Day Weiner Roast!

We hope you will join in helping to support this meaningful day filled with great music and food for a worthy cause!